Both members and non-members of the Society may attend any of our events, details of the forthcoming event(s) is listed below. However please note anyone who wishes to attend must RSVP via the below link(s) even if there is no fee for attending.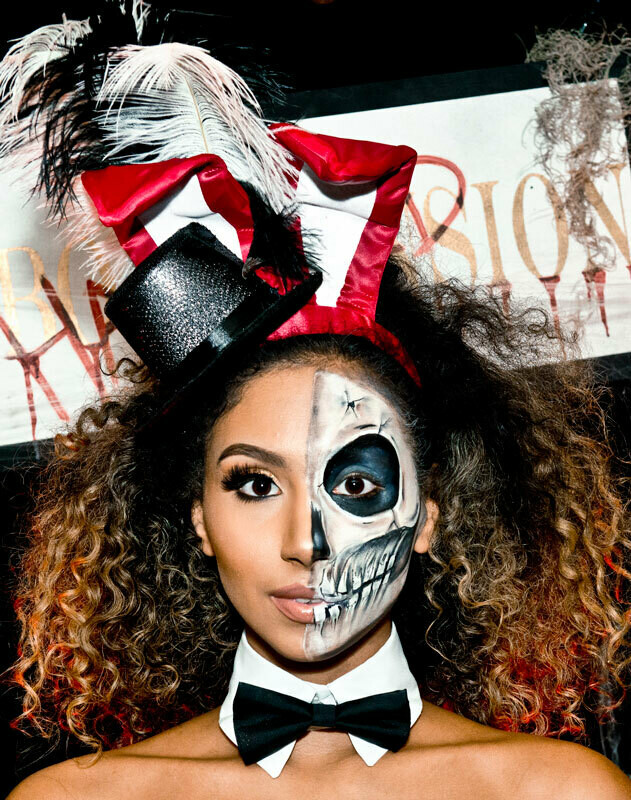 Halloween
SKU H | 19
Product Details
PlayBoy Club
14 Old Park Lane
London W1K 1ND
Sunday 27 October 2019 | 9pm - 3am
Questions? Call 020-7859-4711
We're holding our Halloween at the PlayBoy Club this year and we encourage all guests to fancy dress and accordingly.

All photographs published on our gallery - that we invite you to scroll through - are those of our past Halloween's at the PlayBoy Club. We never use stock advertising photographs/video footage.

Iranian music will be played by one our resident DJ's. Here's a short video clip of our past Halloween's at the PlayBoy Club:


::: Table Reservations :::
As this is designed a as standing reception, seating is limited. If you would like to have an exclusive table with seats reserved for you and your guests throughout the night then we invite you to book a table at the time of booking tickets as you cannot do so on the night - not that any tables will be available by then.

You can reserve an exclusive table based on a Minimum Spend. That means on arrival the minimum spend amount will be debited from your credit card (or you can pay cash). You can then order any drinks/bottles. If your bill goes over the minimum spend then you will be charged the difference. Yet if your bar orders do not reach the minimum spend then you will not get any part refund of the minimum spend.
:::Tickets :::
Under the terms of the PlayBoy Club's licencing we need to provide their management with our guest list 2 before the event. As such you cannot pay at the door by cash or credit card. please book prior to arrival. It is imperative you book in your name as it appears on your government issued photographic identification (i.e. passport or driving licence) which we ask you bring with you - irrespective of your page as without which entry will be refused.

If you are booking tickets for others please include their name in the section headed 'Full Name of All Additional Guests' asking them to specifically inform you of their names as it appears on their government issued photographic identification.

:::Minimum Age for Entry :::
21 Please bring Government issued Photo ID (i.e. passport or driving licence) irrespective of age.

::: Dress Code: Very Smart/Formal :::
Whereas fancy dress is encouraged but not required yet, please note those wearing Jeans, T-shirts, sportswear, casual dress/shoes will not be admitted.

::: Join the Society :::
There is no subscription fee and you may Join the Society by Clicking Here

::: Socail Media:::
We post different content on our channels and invite you to connect with us by clicking on the icons:
......
......
.....
....
Save this product for later